#1 rule of thumb: Show your most recent ID card
Any time you get a new Wellmark ID card, you should destroy your old ID card and use the new one.
Show your new ID card the next time you see a doctor.
Show your ID card the next time you visit the pharmacy.
#2 rule of thumb: Shop and compare for prescription drugs
Whenever you have a new prescription or switch medications, check to see if it is covered. Log in to myWellmark® and use the Check Drug Costs tool.
The Wellmark Drug List, also known as the formulary, details the drugs covered by your plan. With the Check Drug Cost tool, you can look up covered drugs and find out how much they will cost.
The formulary changes periodically, so be sure to check it the next time you have a prescription filled.
Discover more ways to save and make smart decisions about your drug coverage with mobile and online pharmacy tools through myWellmark:
Pharmacy Locator. Find a pharmacy anywhere, anytime. With a nationwide network, use your same pharmacy you know and trust.
Drug Interaction Checker. Quickly identify possible interactions between your medications.
Pill Identifier. Enter the imprint, color or shape to verify your pill.
#3 rule of thumb: Ask for generics
If your drug is covered by your plan, asking for a generic drug may save you money.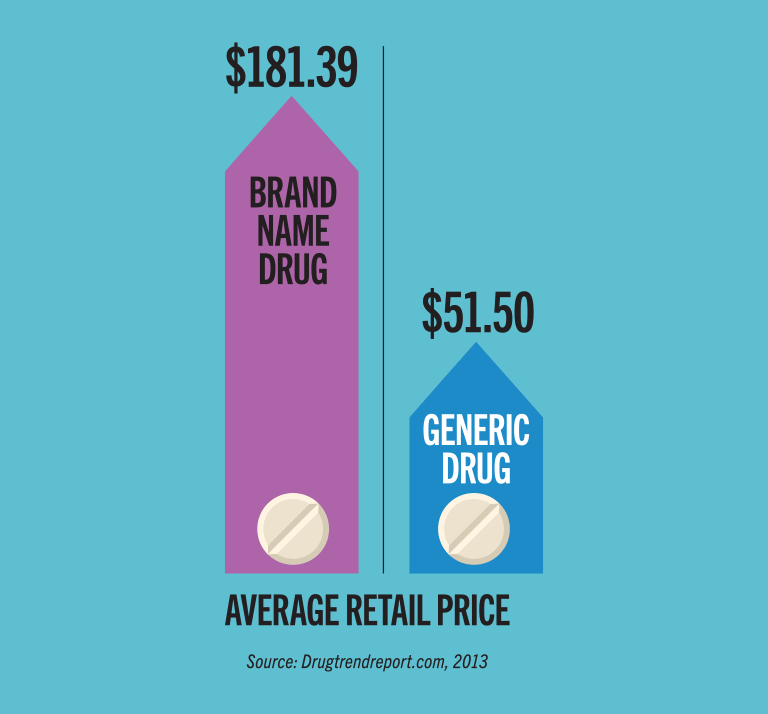 Same treatment, less money. Generic drugs provide the same treatment but generally cost far less.
Substitutions allowed. Pharmacists can usually substitute a generic for the drug your doctor prescribes.
Avoid paying the difference. If you don't choose an available generic, you may be required to pay the cost difference between the generic and the more expensive brand name drug.
Eliminate the guesswork
When was the last time you knew the price of a prescription before you visited the pharmacy? Avoid the unknown by using the tools in myWellmark.
Sign up for myWellmark to understand your health benefits:
No more wondering. Know your out-of-pocket costs before your office visit or before you pick up your prescription.
No more guessing. Easily check your copayments, deductibles, and out-of-pocket maximums.
No more digging. Get personalized tools and real-time information about your Wellmark coverage.
Just looking for general prescription drug information? We have that too.
Understand copays and drug tier terminology.
Learn about specialty drugs.
Know when to get approval before you fill certain prescriptions.
Know how to safely order prescriptions online.
Learn what your options are if your prescription isn't covered.