This article was last updated on Sept. 14, 2020.
Colon cancer screenings: Craig and Angie's stories
"One day, I'm living my life. The next day, I'm fighting for it," says Craig Grandgenett of Nevada, Iowa. Three years ago, at age 42, he was diagnosed with colorectal cancer.
"Today, it's still so fresh on my mind, it takes everything to not think about it all day," he says. "To say it's life-changing hardly describes the experience."
An active, healthy father of four sons, ages 11 through 15, Grandgenett was in the trenches of parenthood with his wife, Debbie. Together, they own a bustling dental practice. Along with school events, coaching their boys' baseball teams and many other activities, their schedule didn't allow for much wiggle room. A colorectal cancer diagnosis was not even remotely on the radar.
Craig's symptoms started vague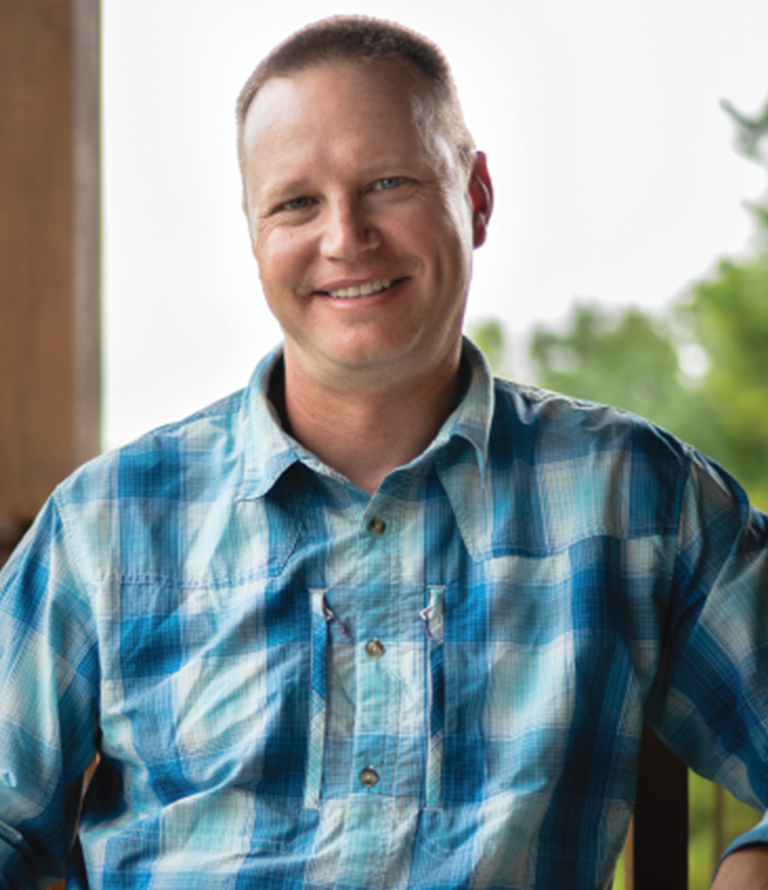 Starting in August 2014, Craig experienced a loss of appetite, and a resulting 20-pound weight loss in a matter of two months.
"I knew I didn't feel right. As long as I didn't eat much, I felt fine," says Grandgenett. "The weight loss didn't alarm me as much as not having an appetite and not being able to eat a modest meal."
And then, just one small spot of blood on a piece of toilet paper. A day went by, another small spot. Without delay, he scheduled an appointment with his family doctor. At the time, there was a stomach virus making the rounds, and they agreed it seemed a likely culprit.
"At that first visit with my doctor, we briefly discussed a colonoscopy, but based on my age and health history, it seemed like an overreaction," says Grandgenett.
But his appetite continued to wane, and in October, Grandgenett lost 10 more pounds. He talked to his doctor, and this time, scheduled an upper GI (endoscopy) and lower GI (colonoscopy) exam.
"At that point, there were a lot of things it could have been: a stomach ulcer, reflux or inflammation," says Grandgenette, "But not this."
No delay in treatment
When the colonoscopy revealed a tumor, there was little time to absorb the information. A series of tests and scans revealed it may have spread to the lymph nodes. After the initial shock, Grandgenett remembers thinking, "Let's go. Let's get this done." He adds, "There was no time to waste, as it seemed likely to spread."
Before the end of the year, Grandgenett had already finished six weeks of chemotherapy and radiation therapy to shrink the size of the tumor. Surgery to remove the tumor took place soon after and was followed by seven more months of a more grueling chemo treatment.
The battle was far from over, though. A year from the original diagnosis, scans revealed a tumor on his liver. He underwent surgery to remove it. Just a month later, two additional spots were found, one on each lung. What's more, Grandgenett was suffering severe complications from the original surgery.
Looking forward to more birthdays
"There were so many critical times. In a period of just 18 months, I spent 84 days in a hospital bed," says Grandgenett. Doctors gave him a five-year life expectancy of 12 percent. Two surgeries later, the tumors were successfully removed from his lungs. He had his first clean scan in February 2017.
"Throughout this time, I went from wondering if I'd live to see the end of baseball season, to wondering if I'd see my oldest son, Andrew, graduate from high school," says Grandgenett. "I lived in hopes of seeing each milestone."
In September of 2016, two years after the diagnosis, Debbie threw him a party for his 44th birthday. "It was momentous to make it to another birthday," says Grandgenett. "Before colorectal cancer, I can't say I looked forward to growing old. Today, I look forward to another birthday. I'm looking forward to 50, 60 and beyond. I'm just so happy to be here."
This fall, Andrew took off for college, and Grandgenett is feeling 100 percent.
"Everything I get to experience is richer," he says. "I relish life more. They were the worst years of my life, and the best years of my life. You can't have so much good without living through the bad," says Grandgenett.
Angie's story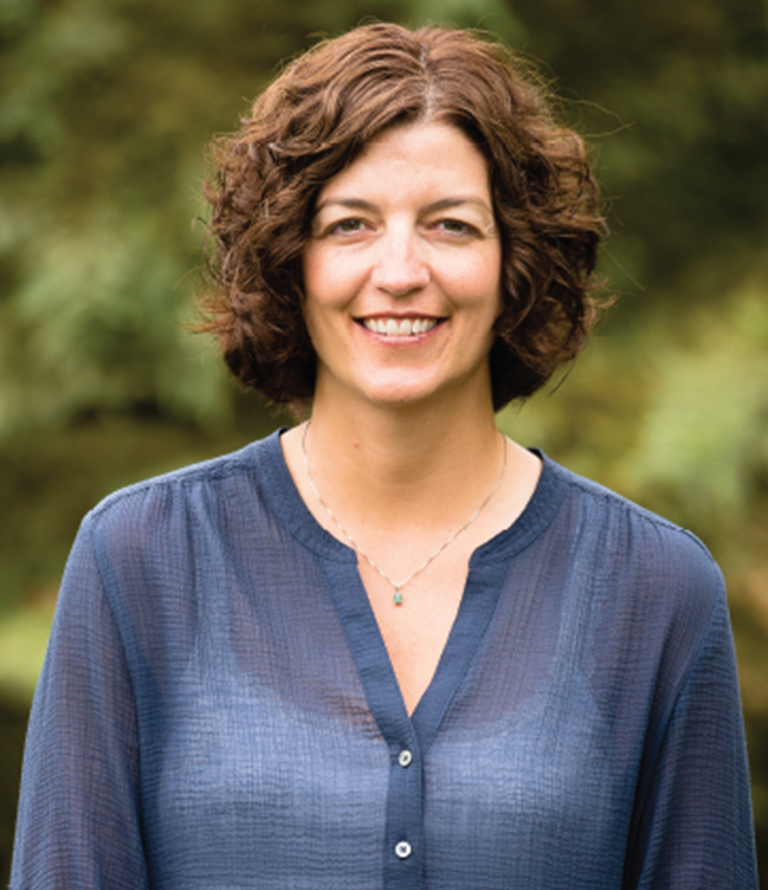 As a former news reporter for a local television station, and now, working in news service for Iowa State University, Angie Hunt is accustomed to telling the stories of other people. Now, she has an urgent message of her own to share with others.
It started with a routine exam Hunt scheduled when she turned 40. Hunt had several health tests and screenings that day, including a fit test.
fit

Test

Thinking nothing of it, Hunt brought it home. She didn't feel any sense of urgency to go through with the test. After all, she was an unlikely candidate for colorectal cancer. But when her doctor's office called her with a reminder, she sent it in.

A few days later, her doctor's office called to say the test detected blood. To rule out a false positive, she repeated the test. It came back with the same results.

Hoping the results would indicate something else, Hunt scheduled a colonoscopy. The test confirmed she had colorectal cancer.

"I was dumbfounded," said Hunt. "I remember being asked if I had a surgeon, and I just sat there wondering why I'd ever have the need for one," she adds. "It was a shock, to say the least. I knew nothing about colorectal cancer, and here I was, in the thick of it."

Surgery was in August 2016, and Hunt had a foot of her colon removed, along with 14 lymph nodes. Further tests confirmed the cancer likely had not spread. Not wanting to take any chances, Hunt chose to go through with a six-month course of chemotherapy. "I was fortunate the chemo was in a pill form," she says, "I didn't have to go to a clinic, and I didn't have intense side effects."

Testing in April 2017 confirmed Hunt was cancer-free. "I feel incredibly fortunate that it was caught so early, and I was able to go through the treatment with relatively minimal side effects," says Hunt. "It wasn't a walk in the park. But I'm cancer free and much more aware of what I can do to make sure it doesn't come back."
Don't delay colon cancer screenings
Colon cancer screenings can potentially catch cancer in its early stages. But, a recent Blue Cross® Blue Shield® Health of America Report® External Site shows that a small number of patients between the ages of 50 and 52 are getting screened. Talk to your personal doctor about when you should begin getting regular colon cancer screenings, based on your health history and potential risk factors.
To Hunt, it seems an incredible stroke of luck that her doctor recommended a fit test and made sure she followed through with it.
"Not all doctors give their patients these tests," says Hunt. "Had she [Hunt's doctor] not made the recommendation, had her nurse not called with a reminder, had I not followed through, when would I have had symptoms? If I had symptoms, would I have paid attention? Would I have waited until it was too late?"
"It's hard for me to wrap my head around everything that has happened in the past year," adds Hunt. "I feel so lucky to have caught it early. My hope is that sharing my story will encourage others to talk to their doctor about these simple tests and to follow through."
Craig has a similar goal for sharing his experience with colon cancer. "My hope is that my story resonates with other men, particularly those who might delay or prolong medical care or tests. You know your body better than anyone. If something is wrong, don't delay. Get it checked now. If I had waited, even a few months, I would not be here today."
Need more information? Here's what you should know about colon cancer, its symptoms and preventive colonoscopy guidelines.