This article was last updated on May 28, 2020.
Do you have a new health plan? Maybe you recently moved and need to find a new doctor in your area.
Whatever your situation, keep your costs in-check and make sure your claims are paid according to your benefits by choosing and using an in-network provider.
If you don't see a doctor or go to a hospital in your health plan's provider network, your services may not be covered.
Some health plans don't have out-of-network benefits other than in emergency situations, so it's important to know your network before you go.
Know your network
If you're unsure of the name of your network, the best way to start your research is by logging in to myWellmark® Opens New Window. myWellmark is your one-stop source for personalized health care information, so it's easy to shop, rate and compare doctors and facilities that are guaranteed to be in your network and your zip code.
When you use myWellmark to find a doctor, you can also:
Know the cost of care based on your plan's benefits and your current out-of-pocket costs.
Compare doctors using performance-based quality scores.
Review patient ratings and comments about doctors, or leave your own feedback.
You can also find the name of your network in the upper right-hand corner of your Wellmark ID card.
What's a network?
A network is a group of doctors, specialists, facilities and other medical providers who have an agreement with Wellmark to provide health care services.
Wellmark works with providers to get discounts on charges and makes sure our payment is accepted for services, reducing your costs. Amounts you pay out-of-network providers above what Wellmark allows don't go toward your out-of-pocket maximum.
If you see an in-network provider, you won't have to pay the difference in charges. That is, the difference between what Wellmark allows its in-network providers to charge for covered services and what the provider actually charges.
If the doctor or facility is out-of-network, ask if you will be billed for the difference between what Wellmark covers and the full charge for the service. If the answer is no, make sure to get it in writing. If the answer is yes, you may want to consider finding a provider who's in-network.
"Do you take Wellmark health insurance"
While it may be convenient to ask your doctor's office this question, the answer is not that simple. Wellmark's health plans use a few different provider networks. That's why it's so important for you to know the name of your network. Just log in to myWellmark Opens New Windowor take a look at your Wellmark ID card (the network name is on the top right corner of your card) before giving your doctor's office a call.
Need more help?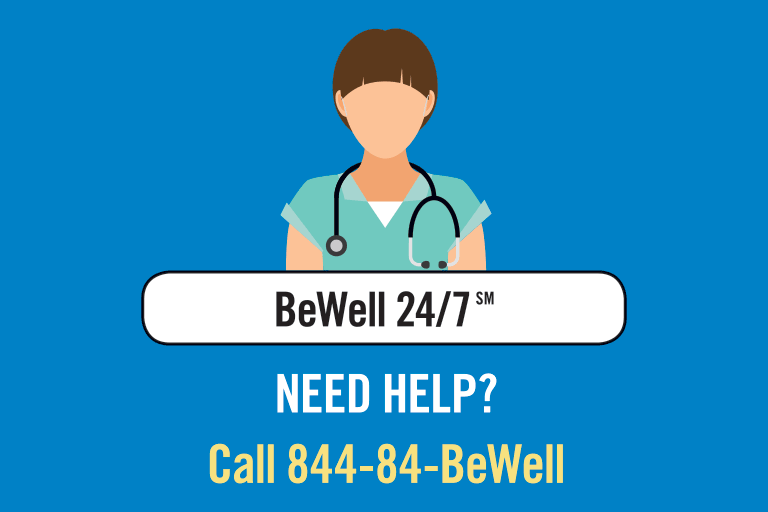 Call
Eight, Four, Four, Eight, Four, Be Well
If you need additional help transitioning to a new health plan or in-network provider, call BeWell 24/7SM. This free service is exclusive to Wellmark members. We can help you:
Coordinate care, locate in-network specialists and schedule home-care services
Better understand a diagnosis and next steps
Learn how Wellmark can help with a health condition you may be experiencing
Keep browsing Blue
Better understand your benefits and health plan network with dozens of plan smart articles, like this one on the myths of an HMO network.